HOPE worldwide Santa Run 2021
Let's create a remarkable record together!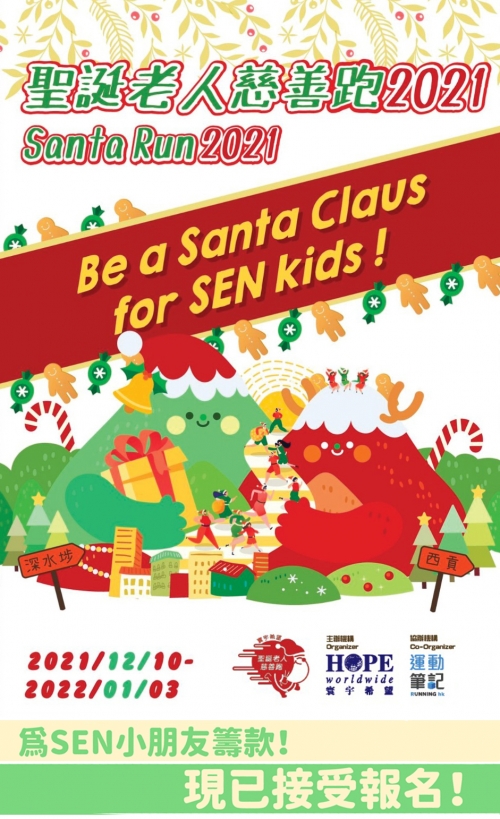 The annual Santa Run is here again! A good opportunity to do good deeds with friends. Runners are invited to create a record of 'Run Out of Love' for this year's 'Virtual Run'. Register now and let's Run Together, Give Together, and Have Fun Together!
Participants can choose one of the specially designed running routes, or create your own route to win a prize. The finishers will be awarded with a commemorative medal and event gift pack. This activity is best for running together with a group of friends, colleagues, or family members for creating lots of fun! And most important of all, it is for a good cause.
The raised funds will support HOPE worldwide to provide services to the children with special educational needs (SEN).
【Register Now】 https://santarun.hk
#Be a Santa Claus for SEN kids
#Win the first medal together with your children